Governor Hochul Signs Assemblymember Carroll's Bill Reducing the Voter Registration Deadline to Constitutional 10 Day Minimum
December 23, 2022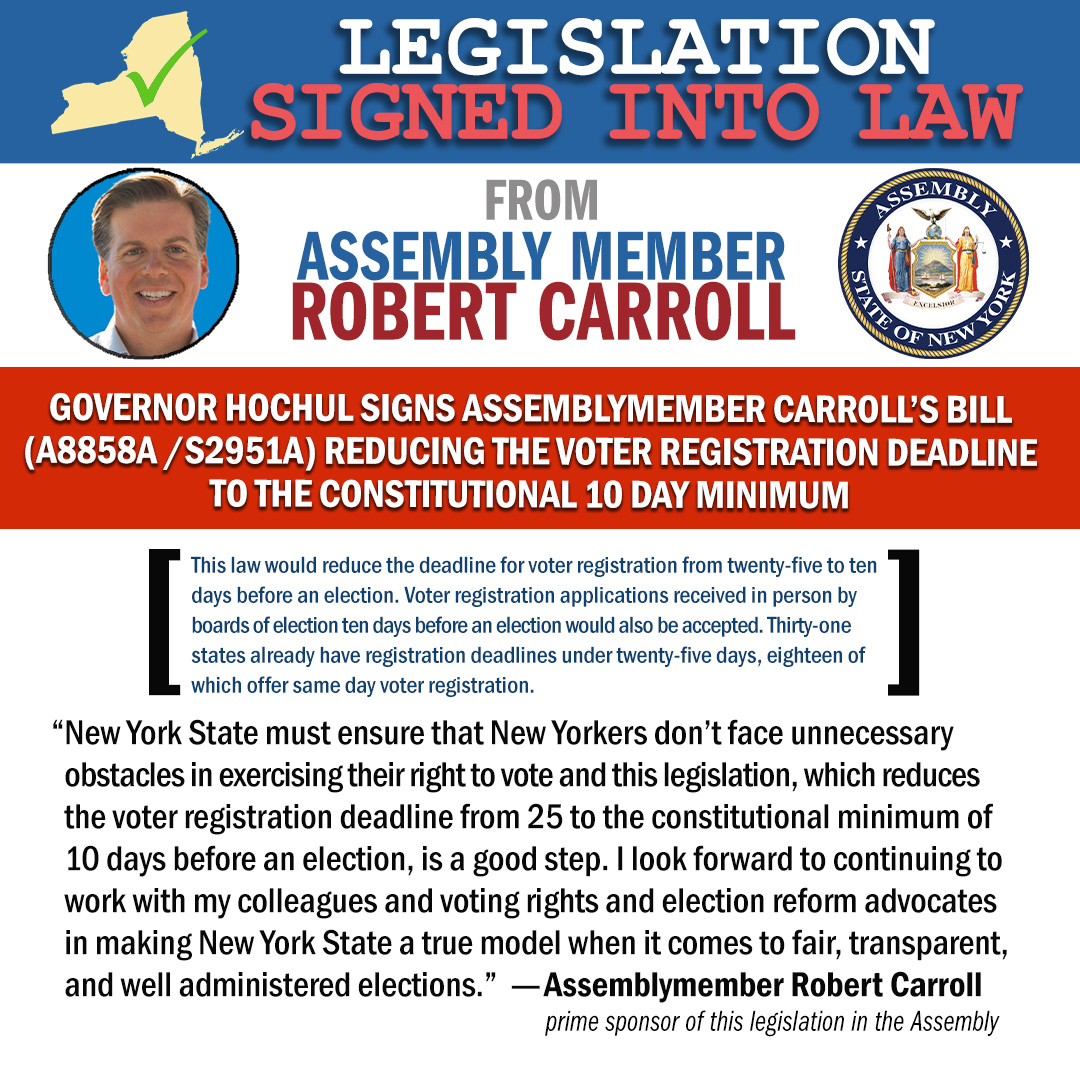 Albany, NY - Assemblymember Robert Carroll (D-44) today announced that Governor Hochul signed his legislation (A8858A / S2951A) reducing the voter registration deadline to the constitutional minimum of 10 days.
This law will reduce the deadline for voter registration from twenty-five to ten days before an election. Voter registration applications received in person by boards of election ten days before an election would also be accepted.
Thirty-one states already have registration deadlines under twenty-five days, eighteen of which offer same day voter registration.
Assemblymember Carroll said: "New York State must ensure that New Yorkers don't face unnecessary obstacles in exercising their right to vote and this legislation, which reduces the voter registration deadline from 25 to the constitutional minimum of 10 days before an election, is a good step. I look forward to continuing to work with my colleagues and voting rights and election reform advocates in making New York State a true model when it comes to fair, transparent, and well administered elections and I will continue to advocate for same day registration in New York State. Thanks to Governor Hochul for signing the bill and my colleague Senator Brian Kavanagh for sponsoring the bill in the Senate."