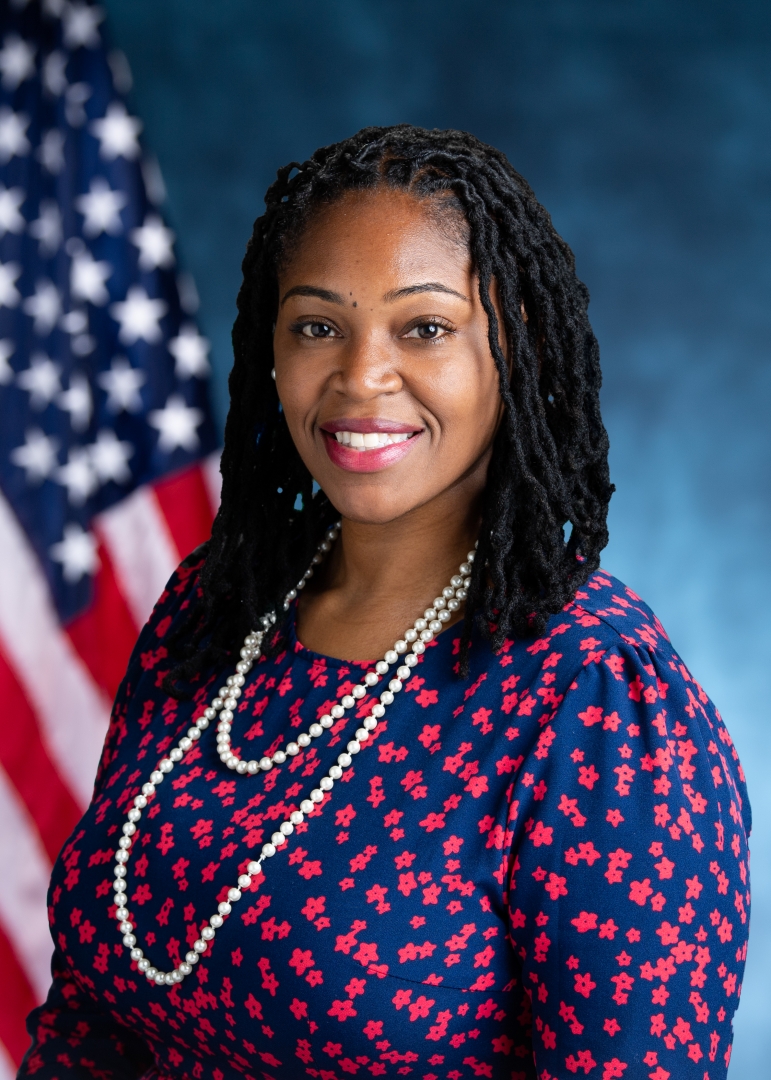 Chantel Jackson was elected to serve the great people of New York State's 79th Assembly District as a first-time candidate in November 2020, representing parts of Concourse Village, Morrisania, Melrose, Belmont, Claremont and East Tremont.
She is a licensed social worker, college professor, author and dedicated mom. She is extremely proud of her immigrant mom from Belize who is the Vice President of her local – DC37 Local 1655 – and her dad who is the CEO of Workshop in Business Opportunities (WIBO). Born in Harlem among six siblings, she attended public school for the majority of her life. She graduated from City College with a bachelor's degree in psychology and later received her graduate degree from Adelphi's School of Social Work. Chantel spent nine years helping low-income first-generation students get into college and secure financial aid while teaching at various colleges and universities. For the last four years before winning her election, Chantel was a NYC public high school social worker and UFT member, assisting students with their mental and physical wellness.
Chantel believes that her Wellness, Housing, Education, NOW! (W.H.E.N.) mission will transform her community. Chantel wants to reduce high rates of diabetes, obesity, heart disease and asthma by addressing the environmental factors that are the causes for these issues. She wants to properly fund mental health services and increase insurance for uninsured and underinsured people. When it comes to housing, she wants to continue creating affordable housing, lower evictions and increase home ownership. Chantel wants to make sure the neediest school districts receive the funding owed to them by New York State. She wants to increase education in the RBCs: Real Estate, Business, Credit & Stocks.
Chantel notes that being a teen mom, who raised her child alone as her then-boyfriend went to jail for four years on drug charges, and who utilized public assistance to raise her daughter, has given her the firsthand knowledge necessary to create legislation that will empower the most vulnerable populations. Chantel is looking to be a voice in Albany for Black people, women, parents, social workers, immigrants, union members, the LGBTQIA+ community and all marginalized groups.