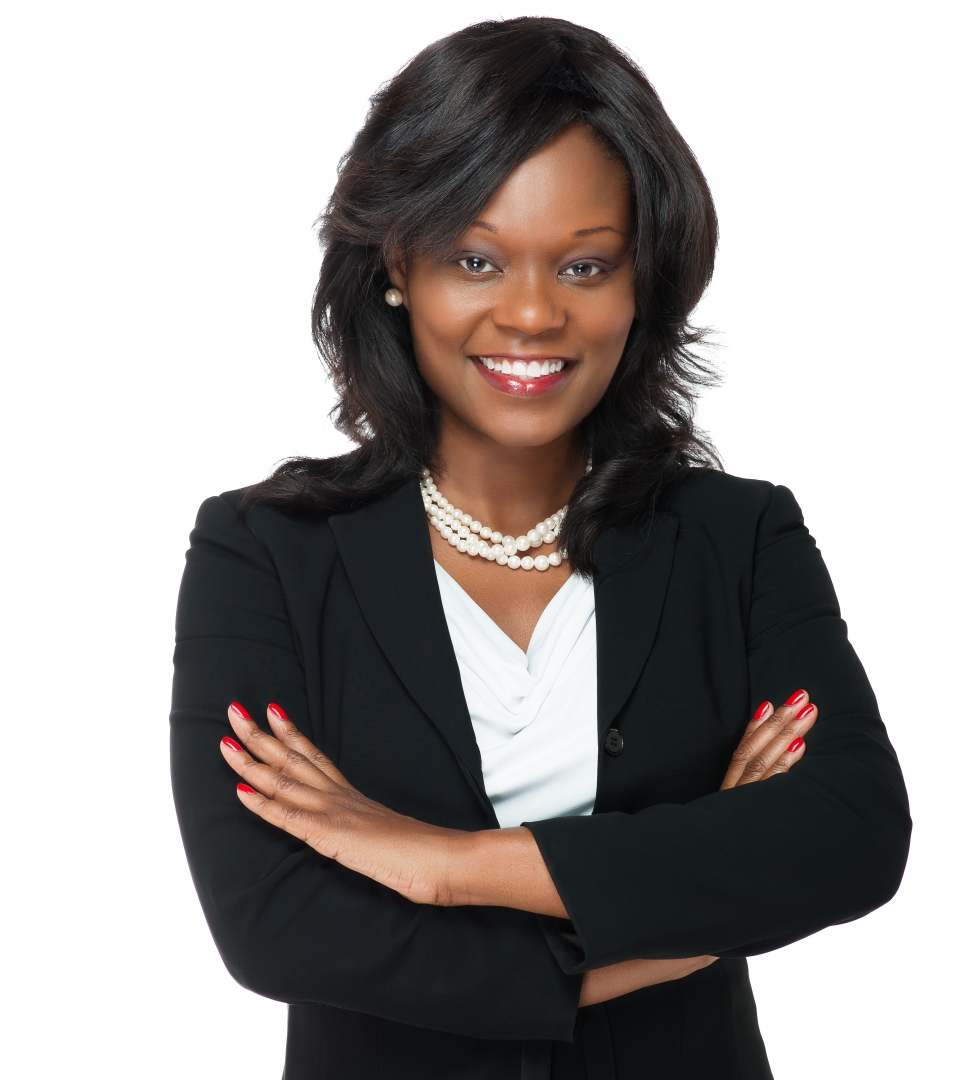 Rodneyse Bichotte Hermelyn is the Assemblymember and State Committee Woman / District Leader for New York State's 42nd Assembly District representing Flatbush, East Flatbush, Midwood and Ditmas Park in Brooklyn.
Born and raised in Brooklyn, Assemblymember Rodneyse Bichotte Hermelyn is the first Haitian American woman elected in New York City; the first Engineer elected to the New York State Legislature; and the first woman to chair the Majority County Party in Brooklyn.
Assemblymember Bichotte Hermelyn is the Chair of the Subcommittee on Oversight of Minority and Women-Owned Business Enterprises (MWBEs) and serves on the following committees: Banks; Education; Governmental Operations; Health; Higher Education; and Housing. She is also a member of the Black, Puerto Rican, Hispanic & Asian Legislative Caucus and the Legislative Women's Caucus. She also sits on the Task Force on Women's Issues. In addition, Assemblymember Bichotte Hermelyn has been appointed to Governor Kathy Hochul's Advisory Council on Domestic Violence and appointed by Mayor Bill de Blasio to NYC's Advisory Council on Minority and Women-Owned Business Enterprise.
Since Assemblymember Bichotte Hermelyn became a legislator in 2015, she has introduced over 100 pieces of Legislation, 20 of which became law, and she co-sponsored over 250 others. As the Chair of the MWBE Subcommittee, Assemblymember Bichotte Hermelyn was instrumental in the law she co-authored for the re-authorization of Article 15-A, which extends and provides a more robust NYS MWBE Program (A8414 – 2019), as well as the law for the expansion of the NYC MWBE Program (A8407 – 2019). Highlights of MWBE related bills that Assemblymember Bichotte Hermelyn sponsored includes the increase of the Personal Net Worth cap to $15 million; Increasing the discretionary spend threshold on state contracts to $500,000 without a need for competitive bidding; expanding the certification renewal period to 5 years; establishing a mentor program, outreach and training resources; and an MWBE goal requirement in order to receive tax exemptions on new multiple dwellings.
Assemblymember Bichotte Hermelyn introduced other such legislation including but not limited to housing, health, education, criminal justice, safety and voting rights. She co-sponsored the DREAM Act, a bill which gives undocumented students an opportunity to pursue higher education; the Child Victims Act which give survivors of child sex abuse the right to seek justice against their abusers or negligent institutions; and rent reform laws providing the strongest tenant protections ever since its passing. Additionally, Assemblymember Bichotte Hermelyn introduced several international civil rights resolutions. A crowning achievement of her first term and a dream come true has been the establishment of the Haitian Studies Institute, at Brooklyn College, making it a historic win for the state of New York.
In 2018, Assemblymember Bichotte Hermelyn debuted on CNN addressing the President's disparaging remarks about Haitians and Africans. Working with community organizations and fellow elected officials, Assemblymember Bichotte Hermelyn co-hosted a Press Conference announcing a Little Haiti Cultural and Business District in Flatbush, Brooklyn and the unveiling of a street co-naming of Rogers Avenue to Jean-Jacques Dessalines Blvd and rededication of the co-naming of Nostrand Avenue at Newkirk Avenue to Toussaint L'Ouverture Blvd.
Public service is a lifelong commitment for Assemblymember Bichotte Hermelyn. Since her election in 2010 as District Leader, she has used her position to facilitate and sponsor a number of community events in Flatbush, such as the first voter's forum, which promoted fair elections, voters rights and voting demonstrations with the Board of Elections; the largest candidate forum in Brooklyn; annual senior luncheons; safe streets initiatives; and the largest Brooklyn funding forum to help non-profits learn how to access government funding.
One of the many ways she has served in the community was as a board member for Habitat for Humanity, where she joined hands with President Jimmy Carter in building over 300 homes in Léogâne, Haiti in 2011 after the devastating earthquake. Her advocacy centers on providing resources on affordable housing and home ownership, financial literacy of her communities, public safety initiatives and better relationships with law enforcement, affordable healthcare, high-quality public and private education, and economic development, especially for individuals seeking to open small businesses. She has lobbied in New York City, Albany and Washington as a District Leader for affordable housing and healthcare, against cuts for special education programs, an increase in the minimum wage, and growth in the small businesses and tech sector.
Professionally, Assemblymember Bichotte Hermelyn has worked in a number of different capacities such as a New York Math teacher in the public school education system; an engineer in the telecommunications industry where she traveled to Japan and China on assignments; and an investment banker in the financial services industry structuring corporate finance deals. Assemblymember Bichotte Hermelyn was an MIT Fellow: Mel King Co-Lab Project. She earned and holds an MBA from Northwestern University, Kellogg School of Management, an MS in Electrical Engineering from Illinois Institute of Technology, a BS in Electrical Engineering from SUNY Buffalo, a BS in Mathematics in Secondary Education and a BT in Electrical Engineering both from Buffalo State College. She is currently attending Brooklyn Law School as a juris doctorate candidate and is expected to receive her law degree 2024.